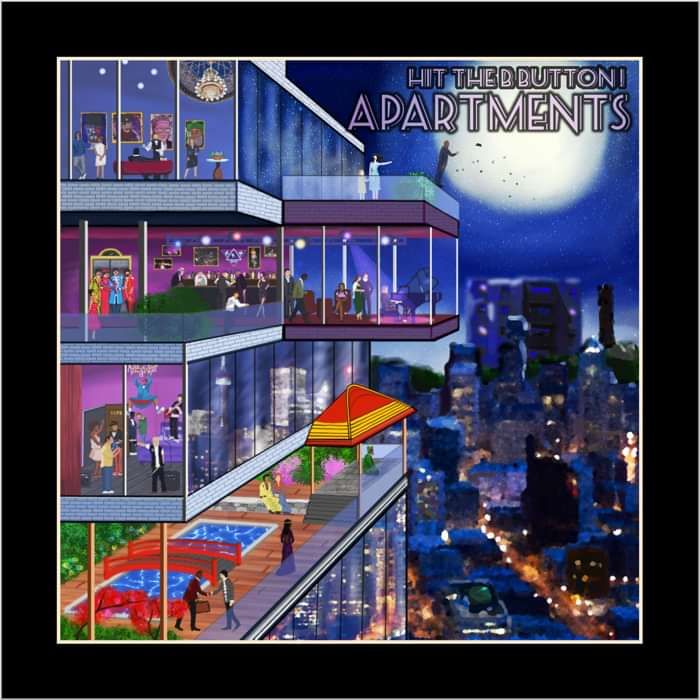 Apartments EP
Pay what you want ($3.97 minimum)
04 Sorry About this Steven
05 Cool FM Interview [Bonus Track]
06 Oh Olga! (Live @ Cool FM) [Bonus Track]
'APARTMENTS'...
It isn't just the name of our debut EP, it is also where Hit The B Button! was born. Our humble beginnings. Our first practice space.
We all got together one day at Stuart's tiny pad which was within a small apartment complex to play some music and hang. Within the cramped and cluttered spare room, 2 brothers and their best friend discovered a musical bond that lay dormant within, that needed to be exposed. After the neighbors gave us sh*t for being too awesome, Phil declared that even though he wasn't sure if our little amps were loud enough, we should definitely play some rock shows.
[Luckily that exact moment that started our band was recorded on tape during our first jam session and can be heard at the beginning of 'Sorry About This Steven']
'Apartments' shows you what 'Hit The B Button!' is all about. We like to explore a wide range of different styles throughout, with influences such as Box Car Racer & Biffy Clyro to The Beatles & Stevie Wonder.
The entire EP has been built by us from scratch. Everything from the artwork, production, recording, song writing to the website creation and self publishing on media websites.
'Apartments' is just the first glimpse of what Hit The B Button! have to offer.