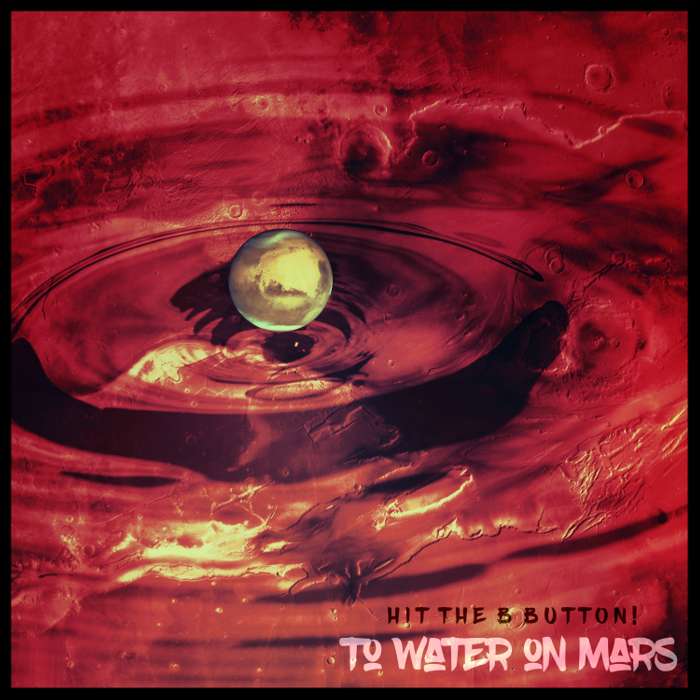 To Water On Mars EP
Pay what you want ($4.16 minimum)
04 It's Starting To Get Dark Andy
To Water on Mars final.jpg
Since the release of Hit The B Button's debut EP 'Apartments' in 2014, the band have evolved and honed their unique sound, ripping apart the conventional genres and 'frankensteining' them back together again to make something completely new.
In late 2014, the guys finally had a steady line-up in place with the new addition of Adam Weston (frontman of Leeds-based band 'Weaponess') behind the kit which enabled them to tour in support of their first home recorded EP. In between shows during the 'Apartments' tour Hit The B Button began revisiting older song ideas during rehearsals, morphing them into some of their best material to-date with a fresh perspective from Weston. These songs would eventually become 'To Water On Mars'.
The band started including some of the new material in their live set to high acclaim. Listeners fell in love with the new material so much that these new songs became the foundation for their live performances. Embracing their new more complex sound, a new Hit The B Button had been born and gig goers started asking where to get their hands on the new tunes…
This is when HTBB decided they should head into the studio. Using all of the cash they had scrapped together from the Apartments tour. The band approached Niall Doran of Start Together Studios, Belfast in the Fall of 2015 to record some new music made entirely possible by the support of their fans.
On September 27th 2015, Hit The B Button entered the studio to record four tracks over two days. The band recorded all the instrumentation by getting in the live room together and playing as a full band to help recreate their unique live sound and then overdubbing vocal tracks and some finishing touches at a later date.
NASA were set to make a big announcement at a press conference on the same day Hit The B Button started recording their new record. Lead vocalist/bassist Stuart Ledgerwood who loves all things space related was constantly checking his phone between takes to see what the news was. Eventually somewhere between takes while quoting old Simpsons episodes with Niall an article was finally posted – "NASA has discovered new concrete evidence that at one-time water did indeed exist on Mars".
For all the latest on this new EP, upcoming gigs and behind the scenes info check out hitthebbutton.com credits released April 25, 2016
Stuart Ledgerwood - Bass / Vocals Phil Wright - Guitar / Backup Vocals Adam Weston - Drums / Percussion / Backup Vocals Mike Ledgerwood - Guitar / Backup Vocals
Recorded at Start Together Studios, Belfast Recorded, Mixed & Mastered by Niall Doran Produced by Niall Doran, Adam Weston & Stuart Ledgerwood